SOUL BREAKTHROUGH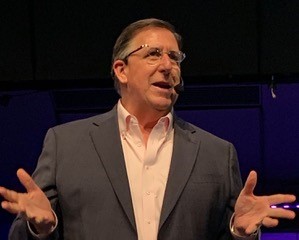 This March, in Carefree, Arizona, I am doing something special and I want you to be there. It's Soul Breakthrough.
Our soul is the key to living our best life. Most of us create our life through the thoughts we think, or through years of hard work, but the most powerful way to create our life is by using the power of our soul.
Our soul creates everything in our life from our relationships, to our work, to the way we live. As we intentionally activate our soul, we begin to live a life of greater confidence with less self-doubt and fear.
I will teach how to maximize your soul to maximize your life.
Our soul is deeper, more creative and vastly more powerful than we have been led to believe. When we learn how to create from our soul, breakthroughs aren't only possible, they become our reality.
Soul Breakthrough is March 6th and 7th, Friday night and all-day Saturday. It's being held in the beauty and tranquility of Spirit in the Desert, Carefree, Arizona.
Ready for your breakthrough?
Here is what you will receive from the weekend:
Unlock a new confidence in yourself
Learn why you get tired and overwhelmed by life
Overcome your blocks and limitations from the past
Experience the capacity of your soul to create
Feel a deeper connection to God
You will also:
Have lunch with me on Saturday
Transform on the sacred grounds of Spirit in the Desert
All this for only $149.00 (lodging not included.)